The rain was coming down in
torrents when two lovely ladies called into Hungerford Arcade. Janet Black and her step-daughter, Julia Black. Janet told us they are on a special walk along the Kennet and Avon Canal in memory of her late husband Cyril who unfortunately, lost his fight against prostate cancer two years ago this month. The walk, started out in Reading where the Kennet leaves the River Thames and will finish in Bath on the 20th September, Cyril's birthday. These two very brave ladies are raising funds for research into prostate cancer. Everyone at Hungerford Arcade wish Janet and Julia all our very best wishes and hope they raise lots of money for this great cause.
Please read this story from Team Cyril. You can get more information on their web-page by clicking on the link below.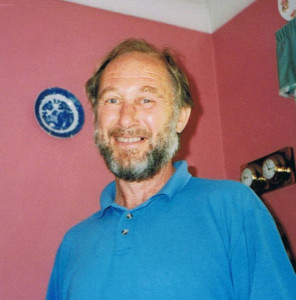 Janet and Julia are raising money in memory of Cyril, our much loved husband, dad, grandad and uncle, by stepping out along 75 miles of the Kennet and Avon canal. We will be joined now and again by family and friends – 'Team Cyril'. Cyril was one of the most contented men we knew and the K & A was one of his favourite holiday destinations. He always intended to walk its length from Reading to Bath, but was overtaken by prostate cancer before he was able to do so. This, then, will be a fitting tribute.
We will be finishing the walk in Bath on 20 September, which would have been his birthday. The walk also coincides with the 2nd anniversary of the loss of our lovely, kind 'Squirrel'.
Please donate to give us encouragement (who thought 75 miles was a good idea?) and to help beat this wretched disease.
Many thanks,
Team Cyril