Our Classic Car Show was once again a great success. The warm sunshine brought everyone out and the Arcade was buzzing! The West Berkshire Classic Vehicle Club, as always, did us proud with a spectacular display of classic cars. You will see what I mean when you view some of the pictures below. There will be more to follow in the next few days, so keep looking.
The Friends of the
David Hunt - Treasurer of The Atwell Wilson Motor Museum
Atwell Wilson Motor Museum were here selling raffle tickets for their beautiful classic Mini Cooper. All the proceeds go towards the upkeep of this wonderful museum. You can find out more about them by clicking on this link to their website www.atwellwilson.org.uk/

We would like to say a big thank you to Mike and Colleen Kent and all the Members of the West Berkshire Classic Vehicle Club for all their hard work in organising this very popular event.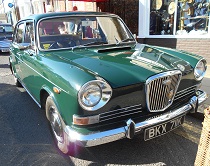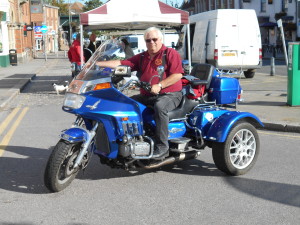 Edwin Bootyman on his 1200cc Honda Goldwing Interstate
Hillman Minx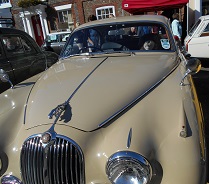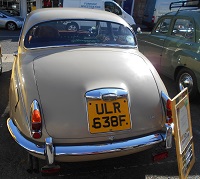 Bryan Geater's 1967 MkII 2.8 Jaguar which he has owned for 35 year
Frank Cheever's beautiful and very rare, 1969 Hillman Husky Estate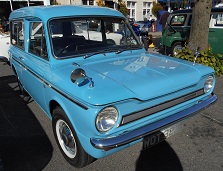 Roy Parr with his beautiful