550 MILE CYCYLE RIDE
HUNGERFORD TO LIGUEIL FRANCE
AND BACK AGAIN
How proud we were to wave off the brave cyclists, Kevin Stirzaker, Charles Weston, Mark Letsome, Matt Connor, Nick Connor and Mike Howie, from the Rotary Club of Hungerford on their journey to our twin town of Ligueil France. In blistering heat, they set off on the 550 mile round trip to raise money for two charities, End Polio Now and local charity, the Bruce Trust, which provides holidays and days out for disabled, disadvantaged and elderly people, The Hungerford Rotarians, the Town Twinning Committee and the Bruce family were out in force to give them a good send off!
They rode off on their bikes heading for Portsmouth where they would board the ferry to St. Malo. Upon arrival, they were allocated bunks and soon settled down for the night and a well earned sleep. Upon arriving in St. Malo, Hungerford Rotarian and support crew member, Mr. Sinclair-Baines said "We were met at Montsoreau by cyclists from Ligueil, who rode in with us. The reception at Liqueil was superb. We were allocated hosts and went home with them to prepare ourselves for a grand barbecue where the wine flowed and a good time was had by us all!"
Founder of the Bruce Trust, David Bruce said "This is a fantastic initiative by the Rotary Club of Hungerford, not only to raise funds for End Polio Now but also for the Bruce Trust which is currently trying to raise £100,000 towards the cost of the complete refurbishment of it first boat, The Rebecca"
The 550 mile round trip was completed in just seven days and raised more than £2000 plus more to come. The five cyclists arrived back in Hungerford to a huge welcome home from the Rotary Club of Hungerford.
Plans are already underway for a charity cycle ride next year to commemorate the 70th anniversary of the D-Day landings.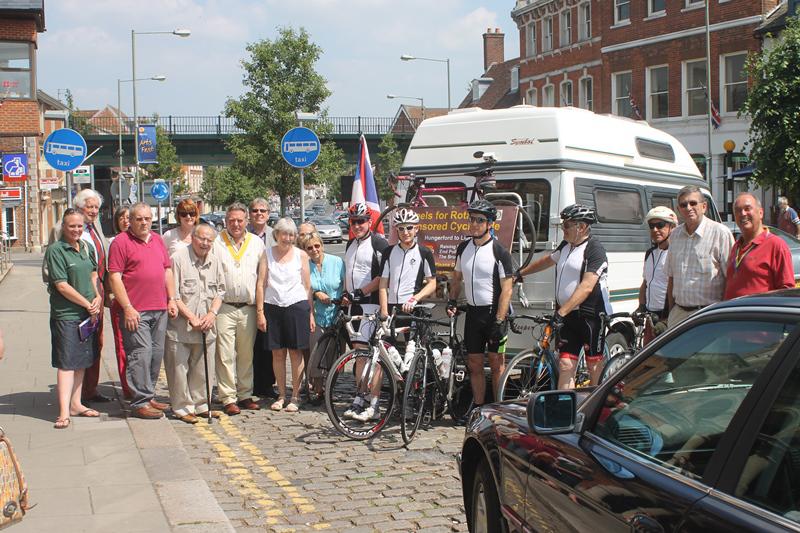 They're Off!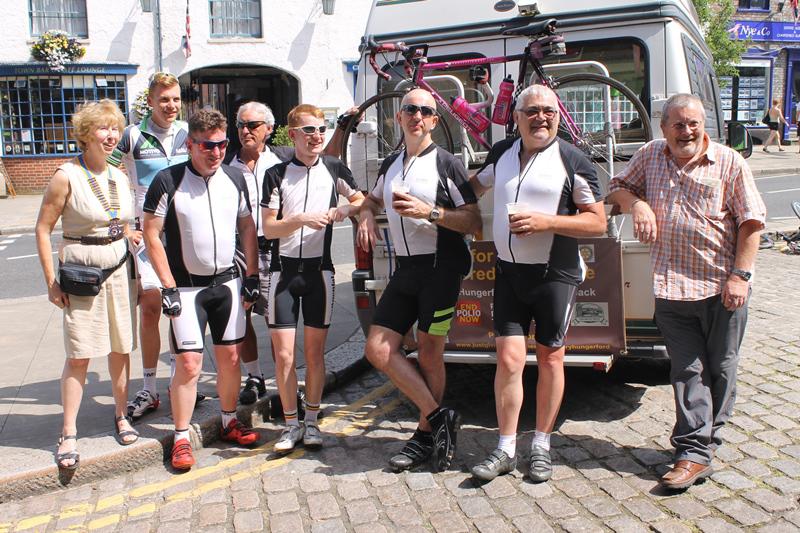 Welcome Home Boys
We are all very proud of you - well done!